Gunslinger Girl by Lyndsay Ely
Release: January 2, 2018
Publisher: Jimmy Patterson Books for Young Readers
Source: Hardcover (US)
Pages: 419
Rating: ★★★★.5☆ (4.5/5)
Synopsis via Goodreads: Seventeen-year-old Serendipity "Pity" Jones inherited two things from her mother: a pair of six shooters and perfect aim. She's been offered a life of fame and fortune in Cessation, a glittering city where lawlessness is a way of life. But the price she pays for her freedom may be too great….
In this extraordinary debut from Lyndsay Ely, the West is once again wild after a Second Civil War fractures the U.S. into a broken, dangerous land. Pity's struggle against the dark and twisted underbelly of a corrupt city will haunt you long after the final bullet is shot.
---
– S P O I L E R F R E E –
CW: violence
Going into Gunslinger Girl, I was a little nervous because i've never read a YA Western before. I mean it's not the most popular genre and I thought that there had to be a reason for that, right? At first I thought that I wasn't going to be into the setting and also, it's a really thick book. Sometimes I get intimidated by large novels that I don't have previous knowledge of which makes me more hesitant to pick it up.
However, I was pleasantly surprised with almost everything about this book! I was totally into the storyline after only reading just the first chapter alone, and it really set up a good foundation for the rest of the read. I also think that the entire novel was fast-paced from beginning to end (I ended up finishing it in a span of 2 days).
I even adored so many characters in this! I think the novel definitely relied a lot on its characters and, in the beginning, I was a little apprehensive since so many new people were being introduced. Along the way, though, I learned to really care for some of them and became really invested in their journeys.
Speaking of characters, I feel like I should definitely talk about Serendipity. She ended up being one of my favorites in the novel and I loved her passionate, strong-willed self. She's definitely been through a lot in just her seventeen years of life which really led her to become the confident, kick ass female heroine she morphs into as the story progresses.
There was also a romance that blossoms between Pity and another side character, Max. I won't say too much without spoiling anything, but their love was definitely on the slow-burn side of things. I do think that that's what was best for their relationship since they do start off as friends and hit a few bumpy roads along the way, but I think they are definitely a ship you would end up wanting to sail.
Overall, my favorite thing about this book was the setting which is strange because that was one of the things I was most nervous for going into Gunslinger Girl. Honestly, I expected the old-timey Western era but instead it was a more futuristic, post-apocalyptic version of it which was such a pleasant surprise. I feel like — if anything — it really made the plot shine because you got to not only have these vintage aspects to the story, but also modernized things as well that resulted with interesting technology and world-building.
In the end, if I had to change anything about this book it would be the ending. I thought it was nice that it included an epilogue, but still, a lot was left open-ended. I won't go into detail, but I wish that I got to know the endings of the other characters I learned to love and even our MC as well. I think it was a solid ending, but nothing that left me totally content (if that makes sense). I've heard that for now this is a standalone, but I do hope that we get to go into this world again since it was such an exciting ride the first time around!
END OF SPOILER FREE SECTION
---
(BEWARE… SPOILERS AHEAD!!)
GUYS. Honestly, I can't go further without bringing up Finn because, for real, #JusticeForFinn!! I can't believe we are all out here wanting revenge for Barb's death when Finn is an actual hero. I can't even explain how shook I was that she died SO FAST. It was like freaking whiplash; one second she was there, the next she was gone. Even though we only got a few chapters with her, Finn was truly becoming one of my favorite characters. Even thinking about her death gets me heated because she deserved a life to explore in her damn car she built from scratch. However, I do get that her being killed was a necessary factor to Pity's rest of the story.
Later on when we get to the scene where Pity arrives at Casimir and shoots those glass balls Selene makes Beeks hold, I was getting so hyped! That moment pretty much debuts Pity's sharpshooting skills in a simple yet awesome way! Once we get to her first performance though, that's when I knew she was the shit. THAT WAS SUCH A DAMN ICONIC MOMENT. From the second she started shooting all the balls being launched at her it completely reminded me of that scene from the Catching Fire movie where Katniss was practicing her archery skills for the rest of her competition. It was such an exhilarating few pages and I was so impressed with her skills.
Another part of the story that I was so interested in were the finales. They are such an evil spectacle but along the way you get all these other opinions from people trying to justify it, that it starts to become something normal. I totally agree with Pity's views of it though because no matter how many crimes the person did, our humanity is lost once we start acting like monsters who enjoy stylizing death. The finales were definitely uncomfortable to read about sometimes and i'm super glad that, in the end, Pity kept to only serving justice the way it's supposed to be. Nothing more.
"…but the finales, they're not right. They're not. A person's death shouldn't be a spectacle, whether they deserve it or not." -Pity
I feel like I should talk about the "love triangle" (really love V) between Pity, Max, and Garland. Okay wait… now that i'm thinking of it I feel like I could even add another branch because of Pity's fake relationship with Sheridan… NAH WE LEAVING HIM OUT.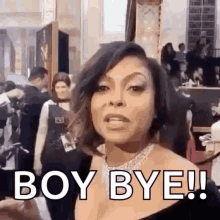 But man, I was getting so annoyed with Max at some points of the novel because the dude literally had zero backbone. He was a great confidant and support system for Pity and sure their romance was real cute, but I wish that he was stronger in some scenes. However, I do like how the gender roles in the relationship kind of switched since — in this case — Pity was the one to go out there and protect Max while he was more of the emotional sort. I will give him the credit though for when he jumped in front of the bullet for Pity… that was wild.
But with Garland, I think that he was honestly just a side guy for Pity while she was heartbroken over Max rejecting her (which btw… WTF MAX?!). I did really end up loving their friendship and I do think that Garland is a great best friend for Pity. My heart was actually the warmest when they were having that talk together in the theatre and he was there to give her a shoulder to lean on.
The last 100 pages was really where all the scandals occured. We've got Selene giving that ultimatum to Pity (not cool girl, ugh) and then Sheridan exposing why he was really there. We even learned the truth about Max which i'm annoyed to say that I didn't see coming AT ALL. Usually i'm great at predicting things but for some reason I was completely blind to Max being the child of empire leaders. However, I did call Adora being Selene's daughter so HA I got one thing!
I do have to say, I was so shook by that scene with just Pity and Sheridan. Part of me thought she was going to shoot him, but then I remembered the last 400 pages of the book and was like, "nahhh she ain't gonna do it." In the end, i'm so happy she did because even though it's another body count to add to her list of kills, I think she needed this to show herself that she can defeat the evils that hurt her friends, family, and even herself. I was just so happy for her after reading that chapter ahhh.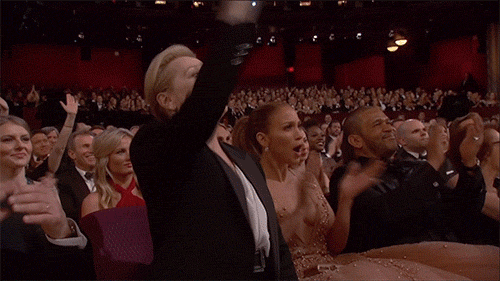 So then we get to the end. If i'm being honest, I was a bit underwhelmed, but at the same time I was content. I really love how we got that little bit of closure with her and Max (and even her friends!). I'm not sure if they'll stay together because of this powerful society he's forced to be a part of due to his parents, but I have hope!
I'm actually suuuper obsessed with Pity and Siena's relationship now! Siena has pretty much become a mother figure to Pity and I wish I could go on these adventures with them since i'm sure they will have a blast together. I really hope that wherever they are, Pity gets to finally see the world for not only herself, but especially Finn. Pity will always have a lot on her mind due to her past, but I think she has a bright future ahead and I would completely love to be able to read about her adventures again!
---
"That life was killing me, but she was the one who ended up dead." -Pity
"Welcome to Cessation, Serendipity Jones. The last place on Earth where you can do whatever the hell you want." -Max
"…had taught her it wasn't weapons or strength that kept you safe in the world; it was your associations. Your family, your friends, your gang — survival was about who stood beside you." -Pity
"One day, West again." -Pity
---
Happy Reading! ♡