Royals by Rachel Hawkins
Release: May 1, 2018
Publisher: Penguin Random House
Source: Advance Reader's Copy (ARC)
Pages: 256
Rating: ★★★★.5☆ (4.5/5)
Synopsis via Goodreads: Meet Daisy Winters. She's an offbeat sixteen-year-old Floridian with mermaid-red hair; a part time job at a bootleg Walmart, and a perfect older sister who's nearly engaged to the Crown Prince of Scotland. Daisy has no desire to live in the spotlight, but relentless tabloid attention forces her to join Ellie at the relative seclusion of the castle across the pond.
While the dashing young Miles has been appointed to teach Daisy the ropes of being regal, the prince's roguish younger brother kicks up scandal wherever he goes, and tries his best to take Daisy along for the ride. The crown–and the intriguing Miles–might be trying to make Daisy into a lady . . . but Daisy may just rewrite the royal rulebook to suit herself.
---
– S P O I L E R F R E E –
Ever since I first heard about this book, I was dying to read it. Not only am I obsessed with Scotland and it's beautiful landscapes, but hello… royals! With all the news of Meghan Markle and Prince Harry, this novel definitely gave me all the luxurious high-class feels (and i'm trash so that never happens lol) and made me even more excited for the upcoming royal wedding. Besides that though, this story was overall a fun journey from the start and made me swoon from all of the romance included!
Speaking of fun, the main character Daisy certainly knew how to spice things up among the upscale environment she was thrown into. She was a total blast to read from since she had this sarcastic wit along with a total realness that I'm sure anyone could relate to if they were put in her shoes. Her personality was probably my favorite thing about her and I never found myself annoyed with her decisions since that is a trend I sometimes feel when it comes to main characters in coming-of-age novels. She definitely had a fair share of savage comebacks to rude royals (who totally deserved the insults) so seeing her stand up to said sassy people was so satisfying!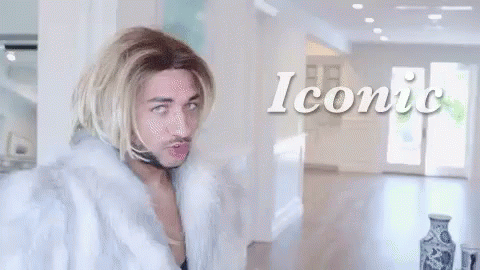 Now onto her beyond cute relationship with a certain Mr. Hearteyes, Miles. He was probably one of the most swoon-worthy guys I've read about in a while and his persona had me melting into a pile of goo. He had this "tough exterior" vibe that, once we got to see the real him, made things all the better. I think that Miles and Daisy both had traits that really complemented each other, which definitely led to some entertaining and sweet moments between the two. I especially love how their romance in this novel had two of my favorite tropes: hate-to-love and fake dating, which I didn't expect at all and ended up making me love this story even more.
Another aspect I loved about this book were Daisy's parents. I thought that they were super hilarious and even though we didn't get to see a lot of them, the scenes we did get were the best. It's always great to see some interactive parents in YA lit. since it's a rare factor in these novels and this one totally represented everything to love about parental figures (aka the wonderful banter but also the support system that every child needs). And even though Daisy's sister, Ellie, wasn't the most likable character along the way, we did get some nice scenes with her sporadically so ultimately the entire family aspect to this novel was a really lovely thing to experience.
I also immensely enjoyed the Scottish details to this story. I didn't really know much about the country other than its beautiful locations before reading, but during I was introduced to many cultural facets including the fashion, dances, events and more. It was really cool because they mentioned doing "Strip the Willow" (a type of dance) and I searched up a YouTube video of it and really got to visualize the scene which was even more cool to see. (that scene also totally reminded me of the Pride and Prejudice dance scene and I was LIVING for it!!)
Even though I wish that we could have seen some of the characters' stories wrapped up better, I do believe that this was a solid read that I extremely enjoyed.
I believe that ROYALS is perfect for fans of The Princess Diaries series or that E! Network show The Royals. Hawkins has definitely delivered a glittering story that gives a bit of an inside look on what the royal life is truly like with promises of romance, hilarious dialogue and a main character who I'm sure anyone would come to love!
---
Happy Reading! ♡