Serious Moonlight by Jenn Bennett
Release: April 16, 2019
Publisher: Simon Pulse
Source: Advanced Reader's Copy (E-ARC)
Pages: 432
Rating: ★★★★.5☆ (4.5/5)
Synopsis via Goodreads: After an awkward first encounter, Birdie and Daniel are forced to work together in a Seattle hotel where a famous author leads a mysterious and secluded life in this romantic contemporary novel from the author of Alex, Approximately.
Mystery-book aficionado Birdie Lindberg has an overactive imagination. Raised in isolation and homeschooled by strict grandparents, she's cultivated a whimsical fantasy life in which she plays the heroic detective and every stranger is a suspect. But her solitary world expands when she takes a job the summer before college, working the graveyard shift at a historic Seattle hotel.
In her new job, Birdie hopes to blossom from introverted dreamer to brave pioneer, and gregarious Daniel Aoki volunteers to be her guide. The hotel's charismatic young van driver shares the same nocturnal shift and patronizes the waterfront Moonlight Diner where she waits for the early morning ferry after work. Daniel also shares her appetite for intrigue, and he's stumbled upon a real-life mystery: a famous reclusive writer—never before seen in public—might be secretly meeting someone at the hotel.
To uncover the writer's puzzling identity, Birdie must come out of her shell…discovering that most confounding mystery of all may be her growing feelings for the elusive riddle that is Daniel.
---
– S P O I L E R F R E E –
a huge thanks to Simon Pulse for sending me an E-ARC in exchange for a review with my honest opinions!
CW: talks of suicide, death, depression
I swear, every book I read from Jenn Bennett just makes me fall in love with her writing more and more and more! There's a reason why her contemporary books are my favorite and this story just further proved that point. Even though I read the synopsis going into this I still wasn't 100% sure what to expect, so each chapter and new plot point was such a pleasant surprise! I didn't think it would include the levels of fun mysteries that it did, but I'm so glad for it because the events were refreshing and kept me entertained from the start.
A thing that I love most about this book is that it was very character driven. Normally, I gravitate towards a thrilling storyline, but the true stars of this were the people involved. Don't get me wrong, the plot was still very gripping due to the investing hunt they embarked on, but I can't get over how complex and lovely the people were. Everyone felt important (even if it was just a side character) and I appreciated how there weren't really any irrelevant characters just to spur up drama.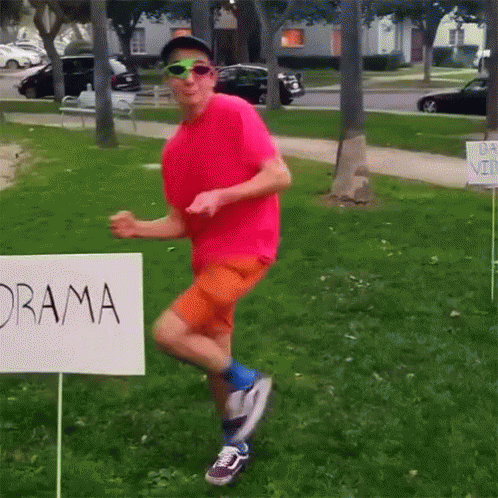 We truly got to know the characters in Serious Moonlight and it resulted in all of these relationships that helped move the story along nicely (and made it feel really authentic).
I also adored the main character, Birdie. Granted, she was a bit frustrating at times but I feel like it was due to her being very sheltered as a child. This made her extremely shy but with her love of mystery novels, she found her own way to shine through the pages and take on this trait of being a great observer. I loved how she was really into mystery-solving and private investigating because I personally find that stuff really interesting! During the story, she would make little profiles of the people she met which I thought was AWESOME because I sometimes unknowingly do that too in everyday life.
There's also the fact that Birdie has Narcolepsy and I had no clue what to think while reading about it because, honestly, I don't know much about the disorder at all. There were scenes in the beginning where Birdie would push it to the side and it made me a little wary because I could feel that something bad would end up happening. I won't say too much, but by the end I definitely felt more informed about the disorder and that's something I really appreciate!
Then there was Daniel, the swoony love interest with the best freaking personality (AND HE'S A CUTE ASS MAGICIAN LIKE YES PLS). The banter between him and Birdie was heart-achingly adorable and I found myself loving every single scene of them together. I love how they had such an awkward start to their relationship, but everything after was so cute and the fact that they paired up to solve a mystery made things even better. Even though they had secrets and things about their past that they themselves were self-conscious about, they stood by one another which I thought was a beautiful thing.
(me the second they started talking to one another and I was ready for them to be official)
We also have some amazing side characters like Birdie's adorkable Grandpa, her stylish Aunt Mona, and even Daniel's tight-knit family. They were all extremely supportive and made for some heartfelt scenes along the way. Can I also just mention how much I loved the setting??! I don't think I've read a book in a while that takes place in Seattle and I absolutely adored the scenery and descriptions of downtown. I really liked hearing about the bookstores, markets, the Moonlight Diner, islands around the city, and I thought it was interesting how Birdie would take the ferry everywhere (not something you normally do where I'm from so that was something new).
Even though this wasn't my favorite Jenn Bennett book, it's still a beloved contemporary of mine that I would recommend to anyone! Bennett always finds a way to create the most shippable couples, includes hilarious A+ dialogue, and at the same time topples subjects that you could easily be exposed to in real life. She also repeatedly brushed upon safe-sex positivity in this one, which I thought was awesome because it's modern times people; let's talk about it more!
---
"Fish have personalities; they're just quiet ones. I guess that's why I liked them. I could relate."
"Latitude affects your attitude."
"Sometimes it felt as if grief were a tightrope, and I spent half of my time trying to stay balanced; I never fell off, but I also never made it to the other side."
"Birdie, one day you'll realize that the not knowing is the best part of life."
"Judging other people unfairly doesn't define them; it defines you."
"Family isn't always blood, and it isn't contained in a single tree. It's a forest."
---
Happy Reading! ♡