After by Anna Todd
Release: October 21, 2014
Publisher: Simon & Schuster
Source: E-book (US)
Pages: 575
Rating: ★☆☆☆☆ (1/5)
Synopsis via Goodreads: There was the time before Tessa met Hardin, and then there's everything AFTER… Life will never be the same. #Hessa
Tessa is a good girl with a sweet, reliable boyfriend back home. She's got direction, ambition, and a mother who's intent on keeping her that way.
But she's barely moved into her freshman dorm when she runs into Hardin. With his tousled brown hair, cocky British accent, tattoos and lip ring, Hardin is cute and different from what she's used to.
But he's also rude—to the point of cruelty, even. For all his attitude, Tessa should hate Hardin. And she does—until she finds herself alone with him in his room. Something about his dark mood grabs her, and when they kiss it ignites within her a passion she's never known before.
He'll call her beautiful, then insist he isn't the one for her and disappear again and again. Despite the reckless way he treats her, Tessa is compelled to dig deeper and find the real Hardin beneath all his lies. He pushes her away again and again, yet every time she pushes back, he only pulls her in deeper.
Tessa already has the perfect boyfriend. So why is she trying so hard to overcome her own hurt pride and Hardin's prejudice about nice girls like her?
Unless…could this be love?
---
– S P O I L E R F R E E –
CW: emotional and physical abuse
(sorry in advance for this negative review, I just needed to vent or else a sister would have combusted)
Whew, where do I even start…
After is one of those books that I've seen around everywhere for years and have always been intrigued by. I wasn't against it originally being a Wattpad story because, let's be real, I had my fair share of Wattpad stages of my life where I would read them religiously. However, I was mainly cautious because of the mixed reviews I would come across on Goodreads.
It wasn't until the movie trailer came out recently and my friend told me she was going to re-read it when I finally decided to buy the dang thing and read it on my Kindle. I definitely did not know what to expect going into it and I guess I'm happy it was that way so I didn't have too much bias from others looming in the back of my head.
As for the actual story, the beginning wasn't too bad. Hardin was an ass from the get-go and that didn't resonate well with me whatsoever, but the events weren't too awful. However, once I got 50 pages into the book I was not a fan. The whole fight-makeup-fight-makeup-fight- cycle started to piss me off and I could not find it within myself to actually like Tessa. I found her extremely catty, judgmental, and childish among many other dislikable characteristics, and at that point I just wanted to throw myself off a building every time she talked.
As for Hardin, he wasn't any better and I truly hope young people reading this don't admire him at all. He's the epitome of a toxic boyfriend by not only physically abusing Tessa (grabbing her wrist, etc.) but emotionally hurting her as well, and I can't stand for that. Ultimately, him and Tessa's relationship was so harmful and I feel like it was due to both of their actions. To be frank, they really sucked at being compassionate, empathetic partners and by the end I just wanted to say "hell with it, they deserve one another", put them in a locked box, and throw said box into the bottom of the Mariana Trench.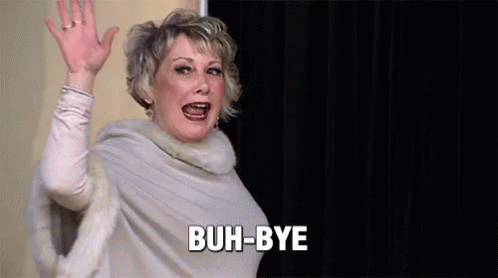 I really don't have anything good to say, I mean, the only reason why I'm giving the book one star is because I'm sort of impressed that I read almost 600 pages of it. I definitely think it could have possibly been 200 pages, but the repetition in this was insane and had me wanting to chuck my Kindle across the room (of course I didn't because Vega is my child and she deserves better than that). I really hoped that there would be some good side characters to make up for the awful main ones and plot, but nope, they sucked as well. Tessa's closest thing to a best friend was her roommate, Steph, and what scenes she did have were fixated on her own love life. Not surprisingly, Tessa's mom was a piece of trash and her ex-boyfriend, well, I guess he wasn't too bad. So yeah, shoutout to Noah for being the best part of After (not really something to celebrate over though)!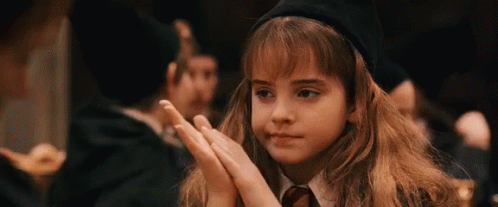 Ultimately, I don't know what the heck this movie is about to be like and for the sake of teen girls going to see it who didn't read the book, I hope they make a lot of changes. I would hate for them to go into this with the hopes of having a relationship like Tessa and Hardin's because they're the most exhausting, abusive couple I've read from maybe ever. I am still seeing the movie with the desire of it being better, but I honestly won't be going into it with high expectations at all. (let's just cross our fingers for the best!)
---
Happy Reading! ♡