The Simple Wild by K.A. Tucker
Release: August 7, 2018
Publisher: Atria Books
Source: E-book (US)
Pages: 388
Rating: ★★★★.5☆ (4.5/5)
Synopsis via Goodreads: Calla Fletcher wasn't even two when her mother took her and fled the Alaskan wild, unable to handle the isolation of the extreme, rural lifestyle, leaving behind Calla's father, Wren Fletcher, in the process. Calla never looked back, and at twenty-six, a busy life in Toronto is all she knows. But when Calla learns that Wren's days may be numbered, she knows that it's time to make the long trip back to the remote frontier town where she was born.
She braves the roaming wildlife, the odd daylight hours, the exorbitant prices, and even the occasional—dear God—outhouse, all for the chance to connect with her father: a man who, despite his many faults, she can't help but care for. While she struggles to adjust to this rugged environment, Jonah—the unkempt, obnoxious, and proud Alaskan pilot who helps keep her father's charter plane company operational—can't imagine calling anywhere else home. And he's clearly waiting with one hand on the throttle to fly this city girl back to where she belongs, convinced that she's too pampered to handle the wild.
Jonah is probably right, but Calla is determined to prove him wrong. Soon, she finds herself forming an unexpected bond with the burly pilot. As his undercurrent of disapproval dwindles, it's replaced by friendship—or perhaps something deeper? But Calla is not in Alaska to stay and Jonah will never leave. It would be foolish of her to kindle a romance, to take the same path her parents tried—and failed at—years ago. It's a simple truth that turns out to be not so simple after all.
---
– S P O I L E R F R E E –
CW: terminal disease, cancer
I just want to start off this review by stating how this book was seriously catered to my interests. This one seriously hits the bullseye on my favorite tropes: a city girl adjusting to a new setting, a hate-to-love romance, and a child reconnecting with an estranged parental figure. Other readers may not be into these things, but I do so that makes my opinions a little more biased than usual.
However, I do want to say that this was such a beautiful, heart-felt story and I truly believe I would've loved it even if I wasn't a huge fan of the tropes. It was such a fast-paced read and I actually had to force myself to stop reading at one point because it was 6AM and I hadn't slept since the previous night. It's an addicting story and one that I found to be very character driven.
Calla Fletcher was someone I expected to be annoyed with but I surprisingly wasn't. Even if she is the typical city girl and whined a bit when she first arrived to Alaska, I have to admit that she was one of the most relatable females I've read from in a while. She had this internal struggle of stressing over how she should act towards her father and seeing her develop throughout the book was so lovely. She not only learned that it's okay to lean on others instead of bearing the world on her shoulders, but to accept herself as well since she's been so caught up in pleasing those around her.
Jonah, the love interest, was such a time to read about. I thought it was entertaining how — in the beginning — he was the typical brooding, asshole dude that you couldn't help but want to read more of. His interactions with Calla were so much fun and their dialogue was perfect (the right amount of hilarious banter, but also some heartwarming realizations). I really admire his loyalty to those he cares about and I'm seriously laughing to myself rn thinking about his serious persona being tested on numerous occasions by Calla (it was truly a success when he would crack a smile). Their romance was pretty slow-paced, but I think it was the perfect speed for them.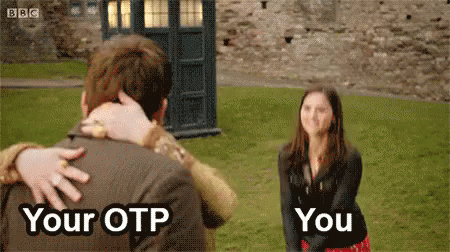 The side characters were also some of my favorite people in the entire fictional world. Calla's step-dad, Simon, was so adorkable and always gave the best advice. Then there were the Alaskan peeps: the supportive Agnes, her spunky daughter Mable, and her biological father, Wren. I was a bit anxious to figure him out, but he ended up being a very much beloved character. He's a man who's just trying to make up for lost time with his daughter and I truly admire him for it.
I especially enjoyed the scenes of Calla visiting her dad's company and flying in the planes with Jonah. I haven't read a book where there's a lot of flying (plane wise) so it was a wonderful change of events! It also added some hella good tension between a certain couple every now and then which was cute asf.
(…okay it wasn't that intense of a plane ride, but STILL)
There are so many important messages in this book such as forgiveness, family, and the sacrifices those are willing to take for the one's they love. I'm willing to admit that this story definitely had me shedding a few tears here and there, but it was due to how attached I became to these amazing characters. Wren's cancer hit home a bit and brought out a lot of emotions, but it only emphasized on the impressive character development in the end.
Ultimately, this wasn't just a romance book but a beautiful story on a girl learning that family can come from any setting. That, in the end, it's not about where you are, but who you're bringing with you along for the ride (I know that sounds cheesy, but it's true)!
---
"I've just kept on giving his man parts of me, not realizing that I was losing myself in the process."
"That wanting someone to be something they're not won't make it happen."
"They can't sense my loneliness, or the knot in my stomach. That's the magic of social media, I guess."
"By being in his favorite place, high up in the sky, getting away from everything he'd lost down on the ground."
"Leaving a giant hole in my chest that I can't see how time will ever close. And yet I wouldn't trade this emptiness for anything."
"And just like that, I sense a circle closing. Back to the beginning, and near to the end."
---
Happy Reading! ♡