Truly Devious by Maureen Johnson
Release: January 16, 2018
Publisher: HarperCollins
Source: Purchased Hardcover (US)
Pages: 416
Rating: ★★★★.5☆ (4.5/5)
Synopsis via Goodreads: Ellingham Academy is a famous private school in Vermont for the brightest thinkers, inventors, and artists. It was founded by Albert Ellingham, an early twentieth century tycoon, who wanted to make a wonderful place full of riddles, twisting pathways, and gardens. "A place" he said, "where learning is a game."
Shortly after the school opened, his wife and daughter were kidnapped. The only real clue was a mocking riddle listing methods of murder, signed with the frightening pseudonym, Truly Devious. It became one of the great unsolved crimes of American history.
True-crime aficionado Stevie Bell is set to begin her first year at Ellingham Academy, and she has an ambitious plan: She will solve this cold case. That is, she will solve the case when she gets a grip on her demanding new school life and her housemates: the inventor, the novelist, the actor, the artist, and the jokester. But something strange is happening. Truly Devious makes a surprise return, and death revisits Ellingham Academy. The past has crawled out of its grave. Someone has gotten away with murder.
---
– S P O I L E R F R E E –
CW: anxiety, panic attacks, murder
I'm always up for a new mystery book to add to my short (but growing!) pile of the genre, so I was really hoping that this would be a newfound love of mine. Thankfully, my dreams were answered!
Truly Devious had a wonderful blend of relatable yet unique characters, a really interesting setting, and plot-twists that will have you gasping out loud almost every chapter. I really loved all of the riddles that were included and the two magazine-worded letters in this definitely had me a little spooked out. I always love when a novel can make me double-check if there's someone in my closet at night after closing the book to go to bed and this one did just that (lol that sounded kind of childish but whatever)!
I thought that the characters were each very different which was something that I adored! We got a mix of all different personalities and our main character, Stevie, was definitely one of my favorites. I found a lot of similar qualities of myself in her and I thought that she was overall a cool girl that i'd want to be friends with. Her love of mysteries had me wanted to read up more on the topic and — even though there were scenes that had me questioning wtf she was doing — she was a very likable character.
I think that the side characters also built up a wonderful pedestal to compliment the novel and kept the humor going, especially in some of the more morbid scenes. David was the dark, brooding love interest while Janelle and Nate were the two friends who were always there for Stevie. They all also had their own talents which was super interesting to me. There was the game maker who dealt with coding, the chemist/mechanic, and the novelist. Ultimately, an awesome squad of peeps!
I also LOVED Larry, the school's security guard. He actually ended up being another favorite character of mine with his witty yet resourceful sayings and reminded me a LOT of Hopper from "Stranger Things". He and Stevie had a really cute father-daughter relationship that I was totally obsessing over every time they had a moment together!
Like I said before, the setting was definitely very interesting to read about. They were basically in this remote part of Vermont surrounded by the woods which gave it a v e r y eerie vibe. Don't even get me started on the actual school itself because, damn, I would probably be scared to go anywhere alone there. Take the garden of headless statues for example, which would not have sat well with me for sure.
I do have to admit, some chapters were slower than others, but I think it made up for it when they would sometimes go from the present to the past which is a lot for me to say since I usually hate when novels do that. If it was done after each chapter I probably would have gotten sick of it, but I think the chapters from the '30s were placed very well and still kept me aware of what was happening in current time.
Ultimately, I thought that the ending was fabulously done! The book ended on one hell of a cliffhanger and even though i'm dying to find out what happens next, I think the wait will be worth it. I am so excited that this is a series since I am itching for more of the badass Stevie Bell and her intelligent, crime-solving self that I know will lead to some exciting events in book #2!
END OF SPOILER FREE SECTION
---
(BEWARE… SPOILERS AHEAD!!)
From the moment I read that letter from the OG Truly Devious in the beginning i've had goosebumps all over my body; especially during the scene with Dottie at the beginning. It kind of sucks that she died because I was really starting to love her as a character, but when she was in the attic space with the murderer I knew she was a goner. I was so scared for her in that moment and I pretty much broke down when she ultimately died.
Speaking of Dottie, the scenes from the past were actually some of the most interesting parts of the story to me! Granted, they were extremely heartbreaking (I felt SO bad for my man Albert) but they were also extremely gripping and I sometimes wished they could be longer. I also wish we could've gotten at least one scene with Iris since she sounded like a chill girl to be around but the other side characters were great as well. I'm still reaaaally curious to find out what it was Flora stole from Iris's closet and am honestly ready for the queen Stevie to crack the case in the future!
Before we move on to bigger and better things, I need to talk about Stevie's parents. UGH. I know we didn't get too much info on Edward King other than how big of an ass crown he is, but it actually makes me cringe to think that her parents are awed by him. I would HATE to be in her shoes and honestly felt proud of her for really sticking to her own and not conforming to their opinion of a female in today's society.
I'm also really glad that Stevie had her friends because they were so sweet and ended up being her main source of support. Janelle was literally the cutest (the girl loves YA so I automatically stan her!) and Nate was so adorkable! He reminded me a LOT of Ron from the first few Harry Potter books and I just loved how he started to come out of his shell more once Stevie needed him towards the end. Overall, 10/10 for the friendships in this book!!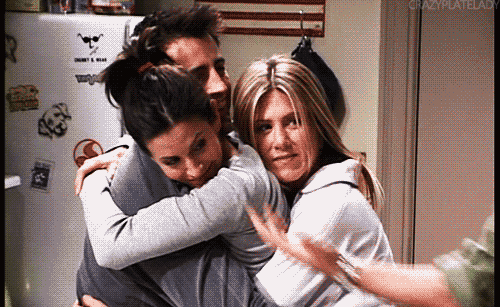 As for the romance… ohhhh man I had (and still have) NO CLUE what to think! I thought that the relationship between David and Stevie was strange at first and once it escalated so fast I felt forced to like them. I mean, the two were metaphorically clawing at each others' throats in one chapter and then literally clawing at their throats while making out in the next. I do have to say, hate-to-love romances are kind of my instant obsession in books so I may have to keep reading the series and later get back to you all on how I feel about their relationship.
But can I just say that their make outs were the most random things i've ever seen in YA history liiiiike…
Okay so I haven't talked about Hayes at all yet and I guess it's gotta happen at some point so here it is: I really didn't like the guy AT ALL. I'm not saying I was happy when he died but if there had to be someone to get cut, i'm not devastated that it was him (that sounds awful but he's fictional so we'll move on!). That's kind of a lie though because I hated Ellie too but don't worry we'll get to her in a bit. Anyways, Hayes was such a scammer and literally rude in every scene so i'm kind of like his ex, Gretchen, in the sense where I feel like it would sound bad to say mean stuff about him when the dude's dead. I will say that I KNEW his murder wasn't an accident from the beginning because the guy might be a douche, but he's not dumb enough to kill himself with some dry ice.
Truly, that whole situation though reeked of murder. I knew shit was about to go down the second Janelle and Stevie found out that Janelle's pass was missing and was just counting down the chapters until something bad happened. I'm still confused as to why Hayes went back to the tunnel ALONE like, I take back my previous statement, these fictional characters are dumb asf! That place is the spookiest little nook and you couldn't pay me all the money in the world to crawl my butt up in that attic space. Honestly, every time Stevie would take a step closer to that observatory above the liquor storage I was screaming at her to turn around and walk back to the others because that location is literally a place from hell.
So then we get to Ellie and all of her mess. I really am still kind of confused as to where she fits in with the murder but even though i'm not positive that she killed Hayes, I know she was at least an accomplice to someone else. As for who that person is… I really don't know. I did think that she was pretty sus the entire way through the novel and annoyed me a LOT so I was never really a fan of hers and am actually kind of glad that she's turned into a bit of an antagonist. I also think that the 'I Never' game scene was awesome and the way Stevie was spewing out all these facts had me LIVING. The tea was definitely being served and our girl had all the facts which made it even better!
And finally we have the ending. WHAT !! A !! FREAKING !! CLIFFHANGER !! I'm actually really disappointed in myself for not seeing that David was Edward King's son sooner because thinking back on it, it was pretty clear as day!! I'm now really curious as to ow this will affect Stevie and David's relationship and if it will make the ship sink or sail. I also wonder if David is ashamed for having Edward as a dad or if he'll maybe turn into a man like him as the series goes on… I guess we'll have to find out then. Just excuse me as I drown in all of these newfound feels as I wait for book #2 to come out!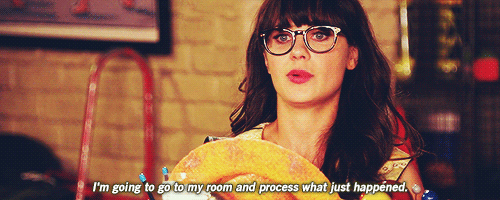 ---
"Her parents had no idea that you could meet people outside of school and it wasn't freaky and the internet was the way of finding your people."
"Where her books was, she was."
"…But crime has a human face. If you're going to study crime, you have to remember the people involved."
"A rising tide sinks all boats."
"Shock is a funny thing. Things get both sharp and fuzzy. Time stretches and distorts. Things come rushing into focus and seem larger than they are. Other things vanish to a single point."
"You have to take things as they are, not how you hear they're supposed to be."
---
Happy Reading! ♡