The Hate U Give by Angie Thomas
Release: February 28, 2017
Publisher: Balzer + Bray
Source: Advanced Reader's Copy (ARC)
Pages: 450
Rating: ★★★★★ (5/5)
Synopsis via Goodreads: Sixteen-year-old Starr Carter moves between two worlds: the poor neighborhood where she lives and the fancy suburban prep school she attends. The uneasy balance between these worlds is shattered when Starr witnesses the fatal shooting of her childhood best friend Khalil at the hands of a police officer. Khalil was unarmed.
Soon afterward, his death is a national headline. Some are calling him a thug, maybe even a drug dealer and a gangbanger. Protesters are taking to the streets in Khalil's name. Some cops and the local drug lord try to intimidate Starr and her family. What everyone wants to know is: what really went down that night? And the only person alive who can answer that is Starr.
But what Starr does—or does not—say could upend her community. It could also endanger her life.
---
– S P O I L E R F R E E –
CW: gun violence, police brutality, racism
After reading The Hate U Give, I was rendered completely speechless. I've never read such an important book until now and I just want to shove it in everyone's faces. THUGis one of those stories that can open peoples' eyes to serious matters that occur in our society and make a change for the better.
I'm honestly so annoyed with myself for just now picking this book up, but — at the same time — i'm just glad I finally did. It's been a long time coming so i'm sure many of you have already been introduced to this fabulous read, but I still have to praise it for all that it is. The writing itself was so well done and usually when it's done badly (or just okay in general) it can pull me out of a story, but in this case it only drew me in more. I read this book in a span of three days and every chance I could get, I dived right back into the story (which was hella difficult because school got in the way repeatedly).
The plot as well was so investing and there was never really a time where I was bored. It was fast-paced from the get-go and I was beyond shooketh by some of the events that went down. The story had me screaming, laughing, crying, and just about every other emotion you can think of which I loved soo much because having a deep emotional connection with stories is something that I look forward to when reading.
Other than the plot, I think the characters were a major thing that made me adore this book. Each one had their own stories that I loved to learn about and really gave the book more depth. I am completely obsessed with Starr's family and most of their dialogue had me cracking up for pages on pages. Starr's mom and dad were two of my favorite people in this book and usually i'm not a big fan of parental figures in YA, but I couldn't help but wish Lisa and Mav were my parents.
I also loved some of the side characters including DeVante, Chris, and Maya. I think they really gave the book other perspectives to see from and added some really great vibes to the story since it did get pretty deep at some parts. There was also Hailey which — whew! — let's hope I never have to read about her again because that girl pissed me off to no ends.
Above all, though, my favorite character has to be Starr. I know this is a little cliche to say, but she really was the star of the show in this story. She's definitely become one of my favorite MCs to read from and I couldn't help but love her! Her personality itself is amazing and I love how despite all of the struggles she faced in her life, she keeps on pushing through. She's truly such an inspiring female lead that I can only aspire to be as I am faced with difficult challenges in the future.
Ultimately, The Hate U Give has definitely been added to my list of exceptional reads that I believe everyone should be aware of. With the amazing writing, gripping storyline, and wonderful characters, I can't think of anything I would change about this novel. It's truly worth all the hype — even more so — and if you haven't yet picked it up, do yourself a favor and get on that asap!
END OF SPOILER FREE SECTION
---
(BEWARE… SPOILERS AHEAD!!)
I made a LOT of notes while reading this book so this may get a little sporadic but GAH I have to get my emotions out so who cares!
Starting with the major event that happened towards the very beginning of the book: Khalil's death. It pains me to even reflect upon this because he was such a genuine character even after only being in his presence for a couple of pages. He was a kid that really cared for those around him and the way he went out really broke my heart. The way Angie wrote the scene was tragic but, at the same time, perfectly done. It made me cry and feel frustration that I haven't before, and really set up a solid foundation for the rest of the story.
Speaking of frustration, the scene where Starr was being interviewed by the detectives for the first time had me LIVID. I can't believe how insensitive the lady was being and I wanted to hop through this book and give this girl the biggest uppercut of her life.
Even though so many people tried to bring Starr down in this book, i'm so happy that she had a great support system with her family and friends. I think without them she would have completely broken down on herself and the fact that those who cared about her were there when she needed them, really warmed my heart. Also, her parents had some amazing morals. They gave so many words of empowerment that I think really struck a match in Starr's soul and morphed her into the kick ass lead she becomes as the book progressed.
I do have to say, there were many moments in this book that had me so shocked. The protest that happened at Williamson was completely insane; it truly hurt to hear some of the students say that a main reason why they were doing it was to get out of class. It made me question humanity for a second because that was probably one of the most awful things i've ever heard someone say. And while we're on the topic of awful: Hailey. Jeez I could not believe that Starr was ever her friend and honestly, I wanted her to redeem herself so badly. Starr doesn't need this added negativity in her life so as the book went on I wanted nothing more than for Starr to drop her ass (so happy she finally did; figuratively and literally).
However, even if there were many moments of hatred in this novel, there were also scenes that warmed my heart and made me laugh. The part where Starr's boyfriend, Chris, was revealed to her father had me CRACKING UP. Chris is such an adorable, awkward character that I am so happy was in the story and alongside him, Maya was such a wonderful addition as well. She was such a great friend to Starr and I love how they stuck together through thick and thin (their Minority Alliance was the best omg!).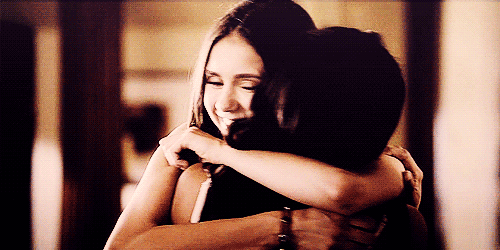 Towards the end we get to the scene where the riots are happening and it gets wild. I was fr speeding through those pages so fast because I was so invested in everything that was happening. The moment Starr hopped onto that cop car I was screaming "YAAAAS" because damn that was such an empowering move. When the crowd was cheering her on and she ended up throwing that gas can thing right back at the police I have never been so proud of an MC before. It really showed how much she developed as the story progressed and is a moment that I don't think I will ever be forgetting.
In the end, The Hate U Give was freaking phenomenal and everything i've said above doesn't even begin to cover just how much I love it. Angie Thomas is a literal queen and I will forever pick up anything she writes without a second thought because that's how incredible her storytelling is. I'm beyond excited for the movie to come out (I already know it will be amazing) and i'm hoping that the future film will further introduce others to this necessary read!
---
"Once you've seen how broken someone is it's like seeing them naked — you can't look at them the same anymore."
"Sometimes you can do everything right and things will still go wrong. The key is to never stop doing right."
"What's the point of having a voice if you're gonna be silent in those moments you shouldn't be?"
"At an early age I learned that people make mistakes, and you have to decide if their mistakes are bigger than your love for them."
"Brave doesn't mean you're not scared. It means you go on even though you're scared."
"You can destroy wood and brick, but you can't destroy a movement."
---
Happy Reading! ♡