Sky in the Deep by Adrienne Young
Release: April 24, 2018
Publisher: Wednesday Books
Source: YALLFest Edition Advanced Reader's Copy (ARC)
Pages: 294
Rating: ★★★★★ (5/5)
Synopsis via Goodreads: OND ELDR. BREATHE FIRE.
Raised to be a warrior, seventeen-year-old Eelyn fights alongside her Aska clansmen in an ancient, rivalry against the Riki clan. Her life is brutal but simple: fight and survive. Until the day she sees the impossible on the battlefield—her brother, fighting with the enemy—the brother she watched die five years ago.
Faced with her brother's betrayal, she must survive the winter in the mountains with the Riki, in a village where every neighbor is an enemy, every battle scar possibly one she delivered. But when the Riki village is raided by a ruthless clan thought to be a legend, Eelyn is even more desperate to get back to her beloved family.
She is given no choice but to trust Fiske, her brother's friend, who sees her as a threat. They must do the impossible: unite the clans to fight together, or risk being slaughtered one by one. Driven by a love for her clan and her growing love for Fiske, Eelyn must confront her own definition of loyalty and family while daring to put her faith in the people she's spent her life hating.
---
– S P O I L E R F R E E –
CW: violence, murder, gore, sexual assault, physical abuse, slavery, and talk of suicide.
Sky In the Deep was a book that was one of my most anticipated releases of 2018 so I had a LOT of expectations going into it. Granted, that may not have been the most fair thing for me to do since this is a debut novel and i've also never read a story about vikings before but guys, this totally exceeded all of my hopes and dreams after finishing it!
There was so much depth to this story which is insane because my copy only had 294 pages. I didn't think any part of the story was rushed or too slow, the entire progression of the novel was a perfect speed that kept me hooked from page one. Each chapter was filled with gripping material and many left off with cliffhangers, making me NEVER want to put down the book (which sucked since I was reading a majority of it while I was in school).
Another thing I loved about the story was the main character, Eelyn. I think she's a character that any reader will easily fall in love with and someone who I think we could all sympathize for. She's been put through some tough shit as her journey goes on in this novel and it was insane how the writing pulled me in so deep as to where I could feel the pain that she was going through in many of these chapters. She reminded me a lot of Aelin from THRONE OF GLASS since she always puts herself last to protect those that she loves, no matter the consequences. In general, a smol bean we all must protect!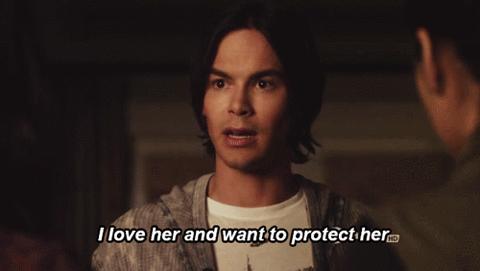 I also loved a few of the side characters including Fiske and her fighting partner/best friend, Myra. No lie, Fiske was the ultimate dreamboat and I was literally on the edge of my seat whenever him and Eelyn were in a scene together, because the sexual tension was insaaane and I was living for it! I even feel like he — as well as Eelyn and many of the other characters — went through some amazing character development as the story unfolded which was an added plus. I also enjoyed other people in the story such as Eelyn's brother Iri, Fiske's mother Inge, and her son Halvard who added some much needed humor to the mix!
me during every Fiskelyn moment:
I feel like the only part that sort of lacked in this book was the Viking culture. The only thing I really got from the novel was how strange the clan names sounded and what specific weapons were used when fighting, but other than that they didn't really go into further detail. I would have liked to know a bit more of the Viking history, but that aspect didn't take much away from the story at all.
Speaking of the story, can I just mention how WILD the fight scenes were??! It honestly felt like I was watching it all play out on the big screen because of how amazingly detailed the moments were. I enjoyed every minute of the battles and even though they were hella scary because I didn't want my faves to die, I wouldn't mind reading even more of them! It reminded me a lot of the Wonder Woman fight scenes or even something from Game of Thrones (definitely not as gory though).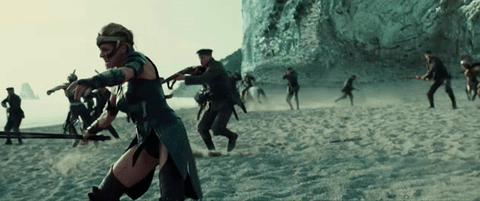 Overall, Adrienne Young's debut novel was full of exciting cinematic battles, kickass characters, and a setting that anyone would be enthralled by. This story is definitely something new and unique for the YA world that i'm excited for others to read and I personally cannot wait for more books from Adrienne Young. She has definitely become an auto-buy author for me!
---
"Because we were dying. Because it was the end. And at the end, life becomes precious."
"We find things, just as we lose things, Eelyn. If you've lost your honor, you'll find it again."
"And the glacier inside of me cracked. It roared as it broke and fell into the icy waters around my heart."
"Qnd eldr. Breathe Fire."
"We die fighting or we die hiding. Which would you choose?"
"I found his mouth with mine again, the breaths coming like the waves in a storm now — crashing into me and pulling me under."
"And that was the way of it. Things belonging where they didn't. Like two night skies on a frozen lake. One looking down from above and one looking up from the deep."
---
Happy Reading! ♡