Did you play Animal Crossing for over 400 hours at the height of COVID and now you're too burnt out to play the game again? Are you feeling tremendous guilt for leaving your beloved villagers to fend for themselves against an onslaught of weeds and new seasonal bugs? Is all this guilt leading you to doing an Animal Crossing Book Tag to make up for everything you just said? No? Just me? Alright, cool.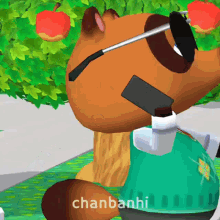 I may not be in the mood to play animal crossing at the moment, but that doesn't mean I love it any less or am giving up on my dream of the perfect, modern Greece-styled island. Playing the game will be on the back-burner for a while, but in the meantime I thought I would morph my love for it into something else… like a book tag!
The Animal Crossing Book Tag was created by Bookish Tea and Things so all thanks to her for coming up with these amazing questions! ♡
Animal Crossing: Gamecube – A Classic That You Want to Read
Hmm this is tricky because there are still so many classics I have yet to read. Ever since I devoured and adored Pride and Prejudice a few years ago, I have been dying to test out some more of her work. I own Persuasion so hopefully I can give that one a go once I find the time — and energy — for it!
Animal Crossing: Wild World – Your Favorite Second Book in a Series
Hunting Prince Dracula by Kerri Maniscalco definitely takes the cake for this one. Not only does each book get better and better, but I fall more in love with the characters as the series progresses. HPD was so mysterious and fun, and I wish I could reread it all over again without knowing what happens so I can get that same excitement from the first go-around!
Animal Crossing: City Folk – Your Favorite Book that is Set in a Large City
If I remember correctly, Ace of Shades by Amanda Foody took place in a spectacular city that had so many interesting nooks and crannies stored within. The setting was so dark and crowded that it felt as if you were lost among the chaos of the story — in the best way, of course!
Animal Crossing: New Leaf – The Best New Release You've Read Recently
Okay, this isn't exactly the "newest" release, but I have been trying to get through some of my backlisted titles and this is one of my only options. I am going with Watch Over Me by Mila Gray. Gray's romances always emit the most beautiful love making her an auto-buy author for me. I can't wait to see what's coming next from her!
Isabelle – A Book That's Been With you Through Thick and Thin
For this one, I definitely have to say the entire LUX series by JLA. It's been years since my world has been turned upside-down by this incredible story and it introduced me to some of my favorite characters to this date. It was basically my "Twilight" so you know it means a lot.
Bells – A Book That's Rich in Character
I am going to throw in another series: The Lunar Chronicles by Marissa Meyer. These novels are full of some of the best characters rich with different personalities and backgrounds. This is another series I wish I could go back and read for the first time again because the characters truly made the biggest impact on me.
Pitfall – A Book That you Wouldn't Mind Never Seeing Again
After. Need I say more?
Fossil – Your Favorite Historical Fiction Book
Okay this definitely has to be Prisoner of Night and Fog by Anne Blankman. This follows the niece of Adolf Hitler and is chalk-full of intense moments and even some romance. This book is extremely under-hyped and that needs to change asap!
I haven't tagged anyone since I'm not entirely sure who'd be happy to be tagged! Let me know if you'd like to take part and I can add you as a tag!
Do you have Animal Crossing? Who is your favorite villager? What is your island name? Are there any other switch games you'd recommend?
Until next time, happy reading! ♡