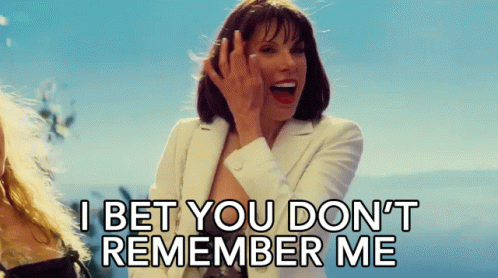 Well… we meet again! It seems that I have extreme commitment issues here and cannot consistently keep up with this blog, despite my very best efforts. Alas, I have had this blog for a little over one year now and am more determined than ever to get back to blogging, especially now that I am officially in the adult world!
That's right, I've been a college graduate for the past two weeks and am feeling all sorts of emotions in response to it. Though I have some feelings of sadness due to an end of an era in my life, I am mostly excited for the future and what I will achieve outside of the educational realm. It's pretty terrifying to graduate when you think of it. For the past 16 years of my life I have been studying in academia, and with that system being removed from my daily schedule I am definitely feeling a bit empty (which sounds entirely dramatic).
However, graduating a semester early has actually been quite nice since I can relax a bit during the holidays and mentally prepare myself for the "real world" that I will go into after the New Year. December is definitely one of my favorite months, and that has to do with the overall holiday vibes that come with it. I love the music, the hot cocoa, and for some weird reason my family seems to get along just a bit more during these festive four weeks (much love to my family lol).
I've also been given some incredible news earlier this week. I've found out that I was selected for an internship within the Brand and Content Marketing team at Macmillan Publishing! This internship is an absolute dream of mine, especially since I will be working specifically for the Children's Department. Despite all the nerve-wracking interviews and times where I convinced myself I wasn't good enough for the position, I got the position and have gained a newfound confidence because of it. The position starts in January and I truly cannot wait to give my all to this project!
Anyways, all this to say as I'm waiting for the New Year to come during these concerningly warm December days, I've found myself with many hours of free time. I've picked back up with reading and even find myself making a BookTok video or two. However, this blog is always in the back of my mind and I want to give it another enthusiastic go! I am so excited to post again and interact with all you lovely folks 🙂
It's been a while, so let me know what books/shows/movies you've enjoyed lately!
Here's some stuff I've been obsessed with:
Animal Crossing New Horizons – I literally cannot choose an island theme, pls send help
penpaling! I LOVE sending letters to my besties from other states ❤
Surprisingly… The Hating Game movie!
My new IKEA mushy lamp :')
the NYT daily mini
Spiderman: No Way Home (haven't seen it yet but I know I'll LOVE it)
Crackling candles (makes the night-time reading vibes immaculate)
And that's about it! Thank you so much for reading this post, I hope the past few months have been treating you all well. I'd love to hear how you've been in the comments or even what you're currently reading! Talk to you soon. 💖